Spectra Laser Toning is an advanced treatment for melasma that targets melanin pigment in the skin. It involves a unique two-part process whereby a photo-enhancer (this boosts the effects of laser treatment) is combined with laser energy to lighten and even skin tone.
Melasma is a chronic skin disease that results in symmetrical brownish, blotchy facial pigmentation.
It is more common in women, and generally starts between the age of 20 to 40 years.
The cause of melasma is complex – genetic factors, sun exposure and hormone treatments may contribute.
What else can Spectra Laser Toning do?
Spectra Laser Toning can also improve skin texture and unevenness, reduce fine wrinkles and diminish pore size.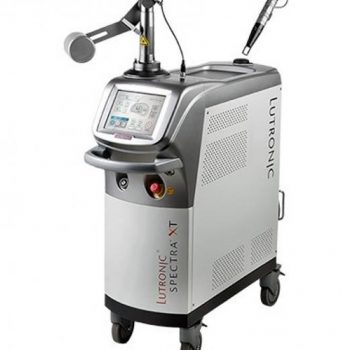 Spectra Laser Toning is a very gentle and non-ablative (does not cause breaks in the skin) procedure that is safe for all skin types. There is minimal discomfort and downtime – most patients can return to their daily activities immediately afterwards.
Melasma treatment is a gradual process that requires about 6 to 8 sessions for best results – the treatment intervals are usually between 7 to 10 days.