What are the common types of hair loss or alopecia?
Androgenetic Alopecia is the most common cause of hair loss in men. This is due to a combination of hormones (androgens) and a genetic predisposition. It is characterized by a receding hairline and hair loss on the top and front of the head. A similar form of hair loss occurs in women and this is known as female pattern hair loss. This results in thinning hair in the mid-frontal area of the scalp and is generally less severe compared to men.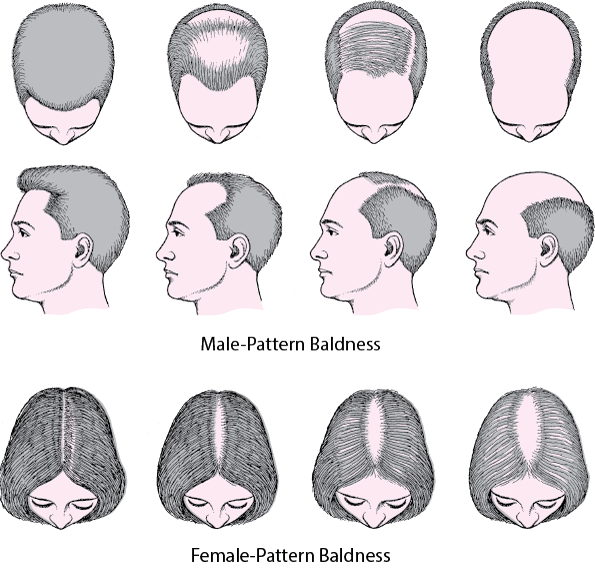 What are the treatment options for Alopecia?
Treatment options include topicals (Minoxidil 3% or 5%), supplements (Nourkrin Hair Growth+ inCLINIC supplement), AnteAge MD Hair Growth Factor Solution treatment and low level laser therapy (LLLT), etc. Please see the respective treatment subpages for more details.