What are the causes of periorbital fine lines and wrinkles?
Aging skin droops and develops wrinkles, lines and furrows. The severity of these changes depends on genetics, skin type and exposure to environmental factors.
Common causes include the following
Aging processes
Sun damage
Muscle movement
Skin tension
Gravity
Injury
Surgery
Acne
Other skin diseases with a tendency to scar e.g. discoid lupus erythematosus)
Smoking
Fine lines and wrinkles develop due to irregular thickening of the dermis and because of the decreased amount of water held by the epidermis. This is mainly caused by sun damage and exposure to environmental toxins e.g. tobacco smoke.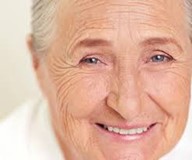 What are the treatment options available?
Treatment options include a combination of botulinum toxin, hyaluronic acid dermal fillers (skinboosters), chemical peels and Agnes (needle radiofrequency) treatment. Please see the respective treatment subpages for more details.