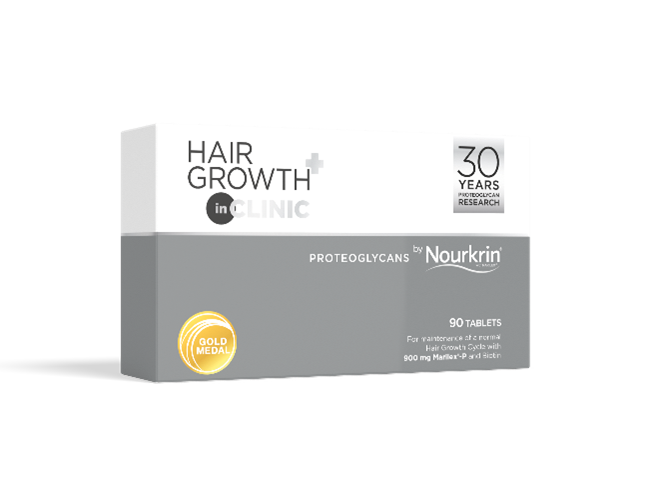 Nourkrin Hair Growth+ inCLINIC Supplement
Nourkrin is a hair growth supplement formulated with Marilex®-P, which is obtained through a proprietary extraction process from fractionated fish extract. It has bioactive proteoglycans which aid in hair growth during the Anagen phase and prevent follicular miniaturisation.
What are the common types of hair loss or alopecia?
Androgenetic Alopecia is the most common cause of hair loss in men. This is due to a combination of hormones (androgens) and a genetic predisposition. It is characterized by a receding hairline and hair loss on the top and front of the head. A similar form of hair loss occurs in women and this is known as female pattern hair loss. This results in thinning hair in the mid-frontal area of the scalp and is generally less severe compared to men.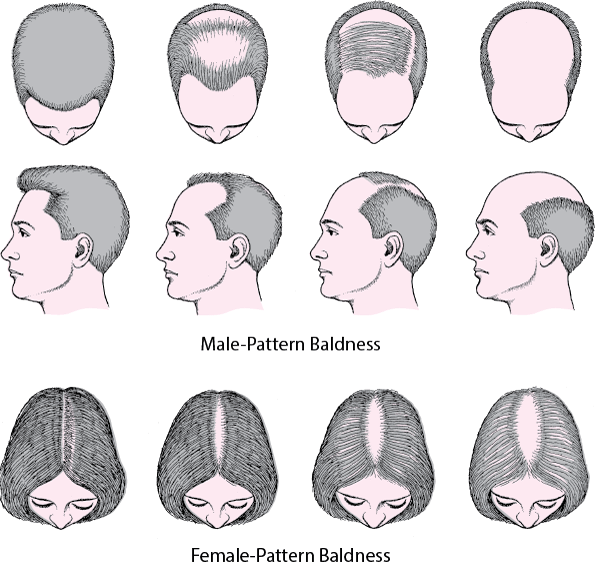 What is the recommended dosage?
To activate hair growth, it is recommended to take 2 tablets in the morning and 1 tablet in the evening. To maintain hair growth, it is recommended to take 1 tablet a day.
What are some special precautions when taking Nourkrin?
Due to its marine source, it is not suitable for patients who are allergic to fish.