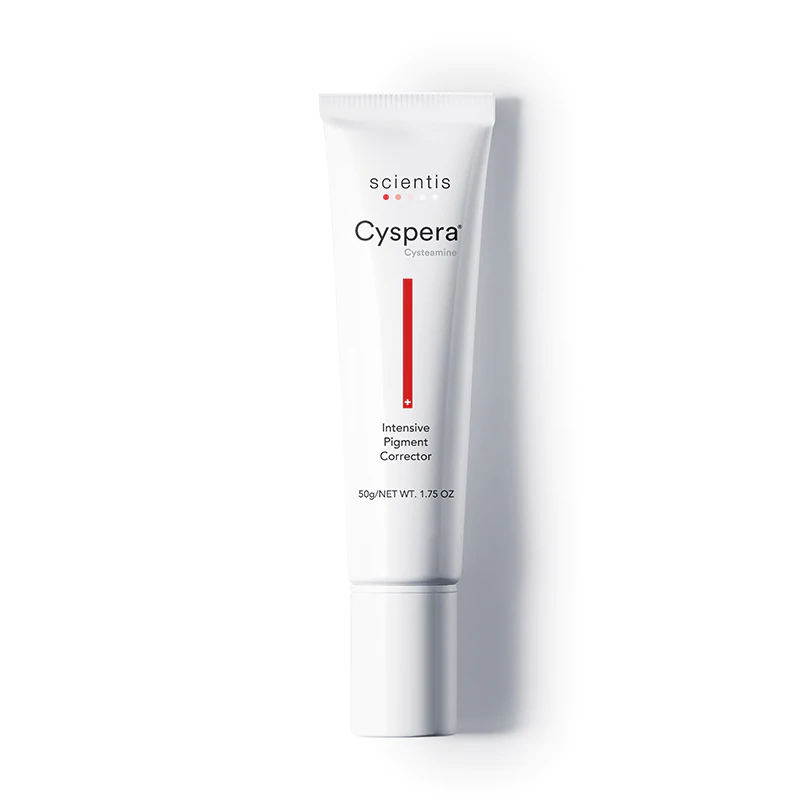 Cyspera® is a novel pigment corrector formulated with Cysteamine 5% to address the appearance of discolouration and dark spots. Cyspera® contains cysteamine which is a natural compound found in the human body. It does not contain hydroquinone, retinoids or steroids and is safe and effective to be used for the treatment of pigmentary conditions long-term. 
What is hyperpigmentation?
Hyperpigmentation is a common skin condition which occurs when an excess of melanin is produced by melanocytes, the pigment cells and then moved up to the skin's surface.
What are the steps to using Cyspera® ?
The use of Cyspera® can be summarized into 4 basic steps:
On rested skin (do not wash the skin before application)
15 mins (apply a thin layer on the skin, leave on for 15mins)
Wash off
Moisturize and sunscreen
You can expect to see results after daily use for approximately 16 weeks. Subsequently, this can be reduced to twice a week for maintenance.
What are the common side effects of using Cyspera®?
Cyspera® is generally safe and effective for most patients. However some possible side effects include the following e.g. slight redness, irritation, itching, etc.